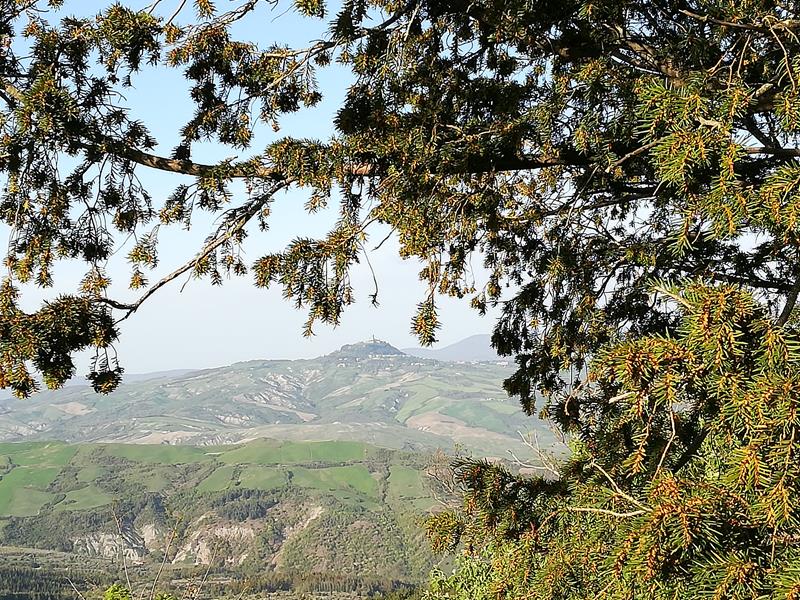 The countryside
Lamporecchio is located in the extreme south of the province of Pistoia. It borders that of Florence and is surrounded by the Montalbano and Valdinievole area. We are in the place where one of the geniuses of the Renaissance was born and still considered a true eclectic, Leonardo da Vinci. His hometown is a few kilometers from Lamporecchio, how can you feel in these wonderful lands?
The nature
It is possible to carry out various naturalistic experiences. Visit the Fucecchio Marshes, the largest marshy in Italy, where the environment and indigenous animals are protected. Admire the beautiful views of the Montalbano hills overlooking the plain of Pistoia and Prato. Spaces that are still untouched and off the touristic path where you can feel the spirit of discovery of the territory with walks and excursions suitable for everyone.
History and culture
A Madre Natura si associa tutto il patrimonio storico e culturale che, oltre al grande Leonardo e al suo borgo natio, comprende altri paesi ricchi di luoghi da visitare come chiese, pievi, palazzi e musei per immergersi nell'esperienza della terra Toscana che spazia ed eccelle in ogni campo.
Food & Wine
The brigidino di Lamporecchio is the excellence for which we are famous. A crumbly and light biscuit, scented with aniseed that could be eat on any occasion. A preparation originally made by the nuns of Santa Brigida, hence the name.
The last but not least, the Montalbano area gives wine and oil: our Chianti and the fragrant extra virgin olive oil. And from the nearby places there are many cured meats, salami and sausages that are part of traditional popular preparations to taste. During the year there are many festivals and popular celebration where you can discover the flavors of Tuscan life.
From ancient to modern, you can satisfy any hunger for knowledge, knowledge and learning. See our section "what to do" to get more ideas.